Explore How We Can Help Your Business
Our area of focus is achieving real business value and resolving technology challenges.
Advisory Services
We adopt a collaborative approach to delivering high quality services. Our consultants have a diverse mix of business and technology acumen.
Our services helps you to align business goals with technology strategies, ensuring your desired outcome.
Business Transformation
Our approach is to work closely with your business to help make the right technology decisions. Learn how we can help you increase agility, improve productivity and deliver better customer experience.
Managed Services
Our gold card service delivers superior value for money with a dedicated team to intelligently monitor and maintain every aspect of your ICT environment.
Ensuring your business systems are running efficiently, leaving you to focus on clients.
Modern Workplace
Rapidly changing work from home scenarios has created security and management challenges. Learn how we can help improve overall security while providing flexibility for end users.
Supporting Australian Businesses, Government and Not Profit Organisations for over 10+ Years.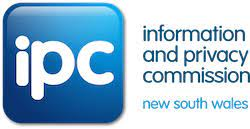 WHY CHOOSE US
We believe teamwork and communication is the common basis of all the relationships CICS builds with partners and customers.
The cornerstone to our success is the business integrity, honesty and efficiency.
We've made significant investment in our service, processes and support systems. We have unique capabilities in reporting, notification and responsiveness. This is how we can provide superior service and technical expertise that others simply can't match. Were proud of this capability and we'd love to show it to you.
We believe that our transparency, open communication and technical expertise is what sets us apart.
Our Expertise
Our staff are highly skilled and experienced professional ICT consultants who have attained some of the highest levels of technical accreditation and workplace experience across various sectors.
Customer Focused
We simply listen to our clients. Our team is in constant contact and communication with clients. At CICS we strive to support each other, everyone is treated with the highest degree of respect, equality and trust.
Proven Track Record
We are process oriented. Our success is derived from our proven delivery framework, implementation and service operation methodologies which can reduce operational risk and improve efficiency.